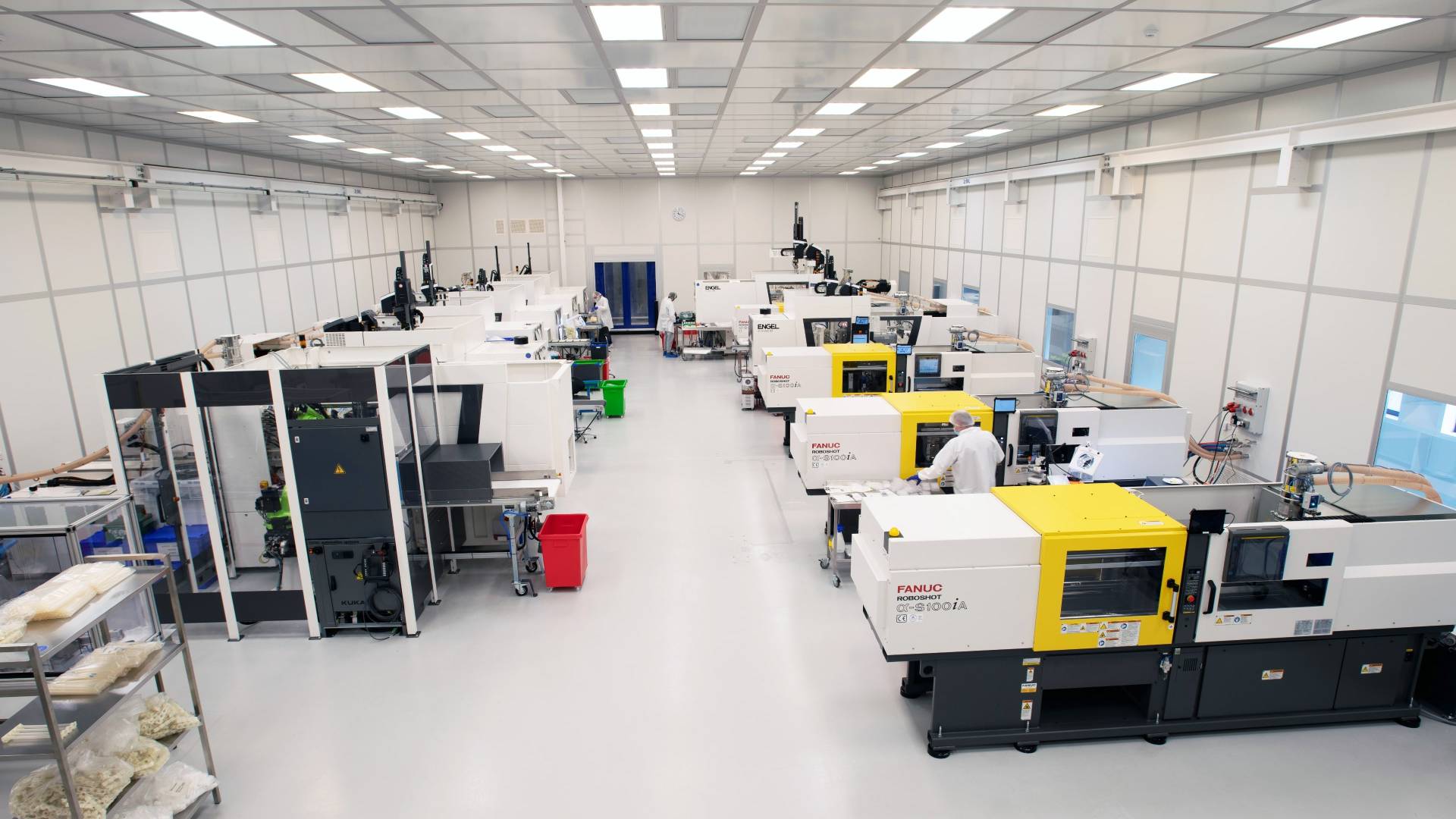 Boddingtons saves client costs – through tool transfers and process validation
As the 2023 UK economy attempts to recover from a series of inflationary shocks so manufacturers are seeking to review and streamline all production costs wherever possible. Thanks to its expertise and competence in managing tooling transfers, legal compliances and process validations, leading injection moulder Boddingtons is gaining contract business in these areas.
Commercial and Technical Manager, Chris Philpott, explains that 'in high value sectors such as medical and pharmaceutical, OEMs are often wary of moving production even when it may have become inefficient and counter-productive. The typical concern is that the significant cost of process validation for component parts or assemblies will have to be paid twice over if the production is shifted to a new platform or a new moulding sub-contractor, Boddingtons is able to replicate process validation procedures as well as take full legal, regulatory and administration responsibility for component parts and assemblies.
Where needed the company is also able to house production in its expanding Class 7 cleanroom facility or Technical mould shop. 'Within a short space of time, tooling transfer can rejuvenate the injection moulding process as if brand new, with cycle times optimised and quality improved' says Chris. He adds that 'our services and systems support everyone involved and the tooling transfer and process validation work is an integral part of it. The design, manufacturing and regulatory process protocols are broken down into clear and discrete phases – each stage completed and approved before the next stage begins.' OEMs typically start to consider tooling transfers when their management of suppliers has become too distant, or when quality issues have deteriorated to unacceptable levels. Some projects may not require the revalidation of processes but simply involve optimising the volume and quality for a single high-volume product or part. Some may also involve reshoring manufacture from abroad in order to improve lead times, project management and reduce quality risk. Tooling at that point may have had tens of thousands of hours in use and may need extensive repair, refurbishment or replacement. Grades of polymer may have changed greatly since the original component design. In all cases Boddingtons will review and recommend upgrades and changes when recommissioning production.
Boddingtons is next exhibiting it's expertise at Interplas 2023, September 26-28. The company will then exhibit at Compamed, Düsseldorf, Germany, November 16-19th Contact Boddingtons directly for all injection moulding and manufacturing needs:
Telephone 01622 833723 or email Sales@boddingtons.co.uk
Chris Philpott
Commercial and Technical Manager